GIS FIELD TO OFFICE COMPANION
intuitive tracking and measuring features
select maps to download for offline use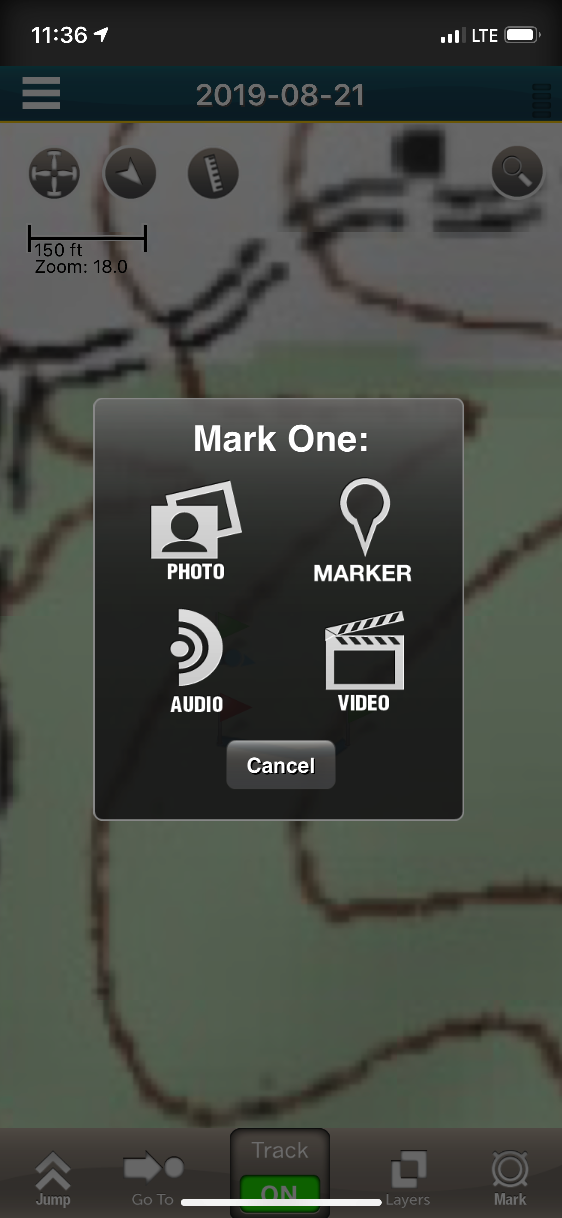 easily add field notes to gis files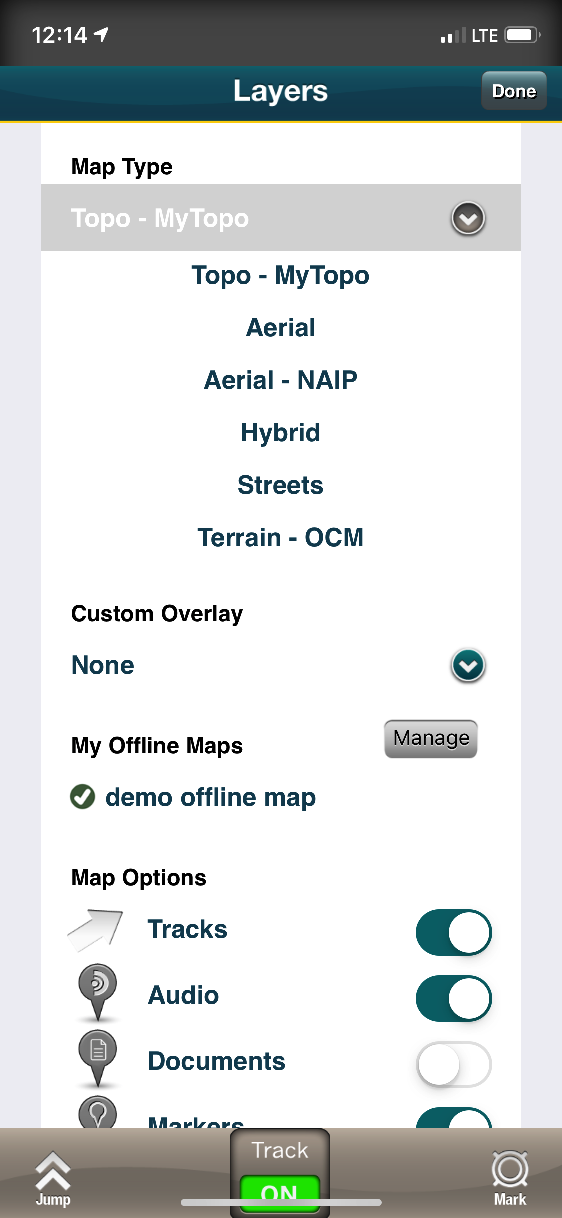 navigate back to previously recorded notes
Land Managers
Use the app to record field notes, locate boundary lines, define roads, create map packages, and more. TNP doesn't replace TCruise / SOLOForest, but it's a big step up from Google Earth and a lot less expensive than ArcGIS.
Loggers
Download TNP to some iPads and mount them in the cutter, skidder and loader to create a quick and easy connected logging job. Everyone on your account running the app can see the real-time location of everyone else. When you get back to the office you can see what everyone did that day, and you can easily get adjoining landowner information to make them an offer while you're on the tract.
Mill Procurement
Precise, real time, location of team members in the field improves safety and helps speed emergency response when needed. In addition, the automatic breadcrumb trail and navigation back to geotagged field notes make CoC audits a breeze!
A SHORT VIDEO ABOUT TERRAIN NAVIGATOR PRO
terrain navigator pro in the office:
Overlay topo maps, property boundary lines, and aerial imagery to create a map that's actually useful in the field.
whatever you do in the woods is captured and easily imported to your favorite gis application
Whether working solo, or as a team, Terrain Navigator Pro (TNP) has you covered. With Terrain Navigator Pro you can create quality maps that facilitate better planning, and faster decision-making, for a fraction of the cost of similar software. Terrain Navigator Pro, and the companion TNP Mobile App, provide a seamless, integrated mapping workflow for your organization by automatically synchronizing data collected in the field with your desktop in the office.
As professional Foresters, we use Terrain Navigator Pro to complement our work in the field nearly every day. TNP provides an easy-to-learn format for data collection and planning within small or large forestry operations. With years of experience managing forests, and providing services to landowners, we've found this tool is hard to live without. The add-on property ownership layer, allows us to identify parcels owned by our neighbors and adjacent forest owners. It also comes in handy for managing our hunting leases, and during property tax-season.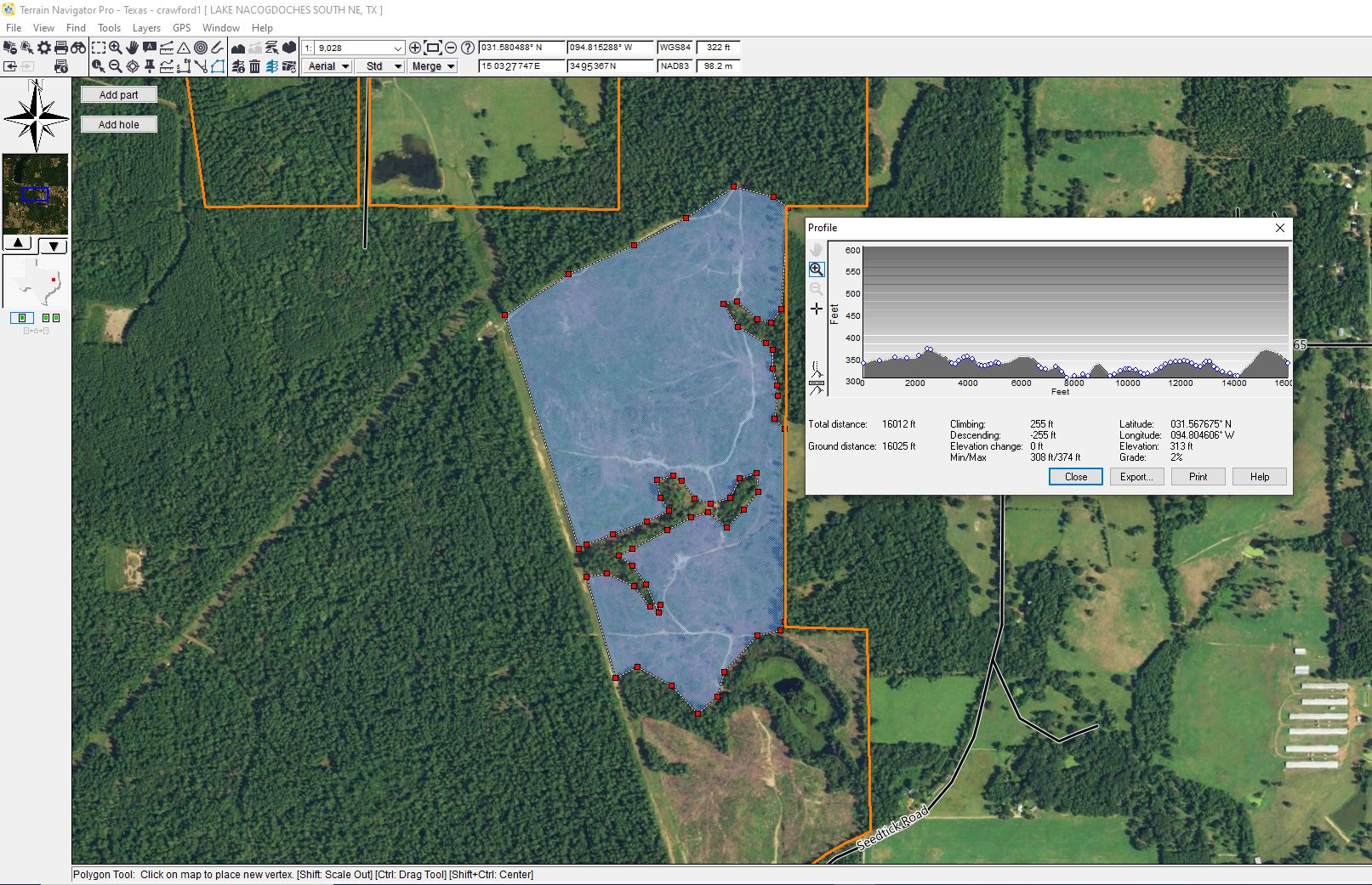 create professional quality maps at a fraction of the price